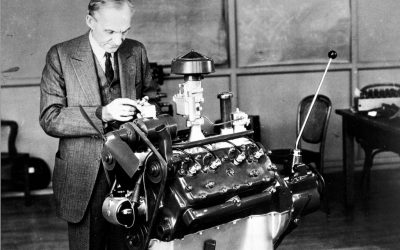 In 2017, we have completed a project for a US client, to setup a European Distribution Center operation for the distribution of surgical devices in Europe. This article describes various aspects which influence the process of establishing a European supply chain infra structure.
Decentralized Distribution
Medical device companies entering the European market, usually commence their commercial activities in Europe, using a network of exclusive distributors across various countries. In this initial phase, distributors place purchase orders with the principal, and distributors are subsequently replenished individually from the principal's manufacturing site or warehouse, located outside of Europe.
Although this highly decentralized supply chain strategy is an adequate solution for the initial European market penetration phase, when sales develop fruitfully and volumes increase, this strategy also comes with several disadvantages :
As distributors organize international freight on an individual basis, overall cost related to freight & customs are relatively high
Distributors will try to optimize incoming freight cost, by placing larger orders, causing peaks in their procurement cycle towards the principal
Distributors are confronted with cash being tied-up in import VAT payments, for periods up to three months or more
Distributors may be unaware of customs options, and may therefore be paying unnecessary import duties
European Distribution Center
When European sales volumes increase, it can become attractive for the principal, to establish a European Distributor Center (EDC). The EDC becomes a central warehouse location for the European market, and distributors are being replenished from the EDC.
An EDC can be established using a Third-Party Logistics provider (3PL) in Europe. An EDC allows for products being positioned closer to the market, without the principal having to establish a legal presence in Europe. The EDC becomes an additional storage location for the principal, which is managed from the home location, while the principal continues to invoice from the home location.
Establishing an EDC provides a multitude of advantages for both principal and distributor :
Shipping in bulk into Europe, results in reduced freight and import clearance cost
EU Import duties can potentially be avoided, in case of medical devices
Distributors don't have cash tied-up in VAT declaration processes
Distributors benefit from reduced lead times and lower safety stocks
Distributors can reduce cash tied-up in inventory in transit, due to shorter lead times
The principal will benefit from a more balanced ordering pattern by distributors
Fiscal Representation
The establishment of an EDC, without a legal presence in Europe, requires the establishment of a Fiscal Representative in the EU-country where the EDC is located. There are various service providers, such as tax consultants, customs agents or specialized companies, who offer Fiscal Representation services. However, usually the 3PL partner is the most logical choice to provide these services.
The Fiscal Representative will register the principal for VAT purposes with the local tax authorities, and the principal will therefore obtain its own EU VAT-number. The principal will have to adapt its invoicing process, by reflecting both the VAT-number of the EU distributor, as well as its own VAT-number on the invoice. The Fiscal Representative will take care of the VAT declaration in the respective country.
With an EDC in the Netherlands, payment of import VAT can be deferred through a so-called Article 23 license.
Shipping & Pricing
The establishment of an EDC requires also an adaption of the principal's shipping and pricing conditions regarding the European market. Usually, the principal applies pricing based on shipment from the principal's manufacturing site or central warehouse, outside of Europe. The transition to an EDC will require pricing for the European market, to include incremental cost associated with transportation to Europe, as well as storage in the EDC.
Centralized European Distribution
From an EDC located centrally in Europe, the major European markets can be served with a one-day lead time. Depending on product characteristics, market dynamics and customer requirements, the principal can decide to centralize European distribution, and thereby eliminate warehousing with distributors or other local warehouses and storage locations. The advantage of this approach is an even further optimization of the supply chain, by eliminating one more layer of transportation & storage, thereby further reducing overall supply chain cost and decreasing lead times, while increasing supply reliability.
Conclusions
Although the EU single market provides certain operational advantages, there still is abundant complexity associated with operating on the European market. Taking this into consideration, supply chain strategy choices can have a significant impact on the effectiveness and efficiency, and therefore also the profitability, of a European distribution structure.
For more information, please visit also:
https://investinholland.com/business-operations/logistics-distribution/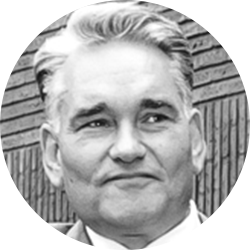 By Peter Cleber
Feb 7, 2018